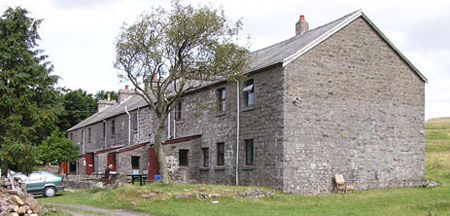 Staying at our Cottages
Visiting cavers are most welcome to stay at the SWCC headquarters where we can offer either camping or simple bunk-based accommodation, hot showers, the use of a modern kitchen, central heating and a real fire!. See inside? ¦ how to find us.

The SWCC HQ can get sometimes get very busy and to ensure that we are able to make everybody's stay as comfortable as possible we strongly encourage potential guests to pre-book, something which is essential if you are a larger group.

We recognise that you may need to change the number planning to stay from the original booking number. When this occurs, we do ask that you contact the Bookings Secretary as soon as possible in advance to discuss the changes and to ensure that both your stay and that of SWCC members and other guests, is not unduly compromised.

We have the capacity for 30 visitors most of the time (that's bunk and camping). Committee weekends tend to be busy so we have a visitor capacity of 15 on those weekends. Please check the online calendar to see these dates, and to see who else will be around. Please read the guest information sheet to learn more. We do make a small charge for the use of our facilities.

There are a few occasions reserved solely for members or reciprocal members (members can also bring up to two personal guests), because we expect the accommodation to be full, for example our AGM weekend or Whitsun Bank Holiday.

We look forward to seeing you!

We have information on access arrangements for local caves, you may need to book cave permits in advance for some caves.